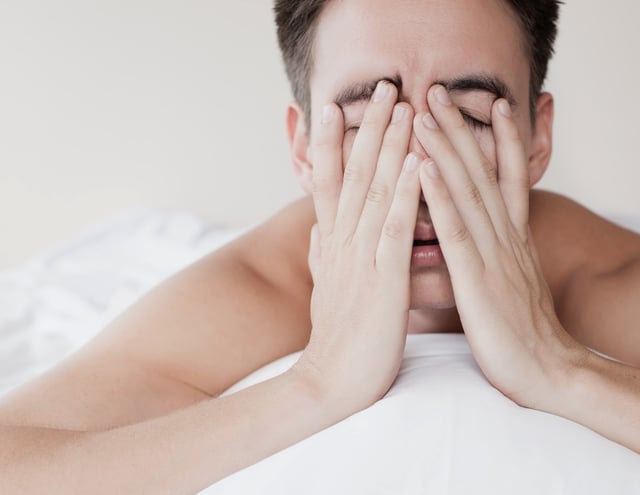 ---
ARE YOU EXCESSIVELY SLEEPY ALL THE TIME?
Obstructive sleep apnea (OSA), is a sleeping disorder whereby breathing stops briefly and repeatedly during sleep due to an obstructed airway, usually without one's awareness that it is happening. It severely interrupts breathing, oxygen flow and quality of sleep. It is one of the most common sleeping disorders. The consequences of sleep apnea, if left undiagnosed and untreated, can be dire.
The Facts:
Sleep apnea Increases the risk of heart attack, stroke, diabetes and several other serious health conditions.
Experts estimate sleep apnea affects 1 in 15 people or 20 million Americans, according to the National Sleep Foundation.
Men are more susceptible to sleep apnea than women.
About 90 million Americans snore during sleep. While OSA almost always leads to loud, frequent snoring, snoring isn't always indicative of OSA.
What Does This Mean for Me?
You may have asked yourself, "Do I have sleep apnea?" We'll discuss key symptoms, steps to diagnosing sleep apnea, and what you can do about it.
---
KEY SYMPTOMS OF SLEEP APNEA
There are several telling signs of sleep apnea. Though these symptoms don't by themselves constitute a sleep apnea diagnosis, they suggest that certain next steps may be advisable.
Significant daytime fatigue
Frequent and loud snoring
Waking often feeling unrefreshed
Chronic headaches
Weight gain
High blood pressure
Acid reflux
Irritability
Difficulty concentrating
DIAGNOSING SLEEP APNEA
As a start, this Sleep Apnea Test can let you know if key indicators suggest further testing. If based on this, you suspect that you're at risk, a laboratory sleep study, called a polysomnography (PSG) test is the gold standard for many sleep disorders, including OSA. PSGs are performed in a sleep lab, recording the biophysiological changes that occur during sleep. We can refer you to expert sleep doctors on the west side and Los Angeles, where you can have these studies done.
---
TAKE OUR 2-MINUTE ONLINE SLEEP APNEA TEST