WEST LOS ANGELES DENTIST
Our West Los Angeles Dental Practice is comprised of a team that has worked together for years. We welcome our patients like family, while providing exceptional dental care. Dr. Picard is energetic, personable and runs an up-beat dental practice.
Take a Virtual Office Tour or Our West Los Angeles Dental Practice
Dr. Larry Picard

Dr. Picard earned his Bachelor of Science degree from Chapman College in 1982, and graduated from the University of Southern California with a Degree in Dentistry (DDS) in 1986. He started as a West Los Angeles dentist in 1987.
Involved in both the Santa Monica Implant Study Group and Seattle Institute Study Group, he meets with other dentists monthly to share expert knowledge, stay up to date on leading edge techniques in Implant Dentistry, and adopt the latest dental procedures and technology.
Dr. Picard also knows when to apply long-standing dental techniques in lieu of pop trends, when proven results are better and more founded in reality than what the latest hype is. He educates patients on their options in an honest, pressure-free way, so that they can make well-informed decisions for their cosmetic and oral health needs.
Dr. Picard is an active member of the American Dental Association, California Dental Association, and West Los Angeles Dental Society. His expertise in Cosmetic Dentistry includes completing the UCLA Esthetic Continuum, smile design, veneers, bleaching and bonding.
Married with one son, Dr. Picard is very active in philanthropy. During April, National Autism Awareness Month, Dr. Picard donates 10% of all proceeds from his practice to Autism Speaks, and he and his wife raise significant funds for the Walk Now for Autism Speaks event every year, in addition to dedicating a lot of time to supporting the cause. He and his family are also active skiers, cyclists and hikers, and enjoy spending time with friends.
Cecilia Isabel de la Rosa, Registered Dental Assistant in Extended Functions (RDAEFs)
Cecilia received her educational training at the East Los Angeles Occupational Center, graduating in 1986, and has been working with Dr. Picard since 1989.
Maribel Alavez, RDAEFs
Maribel received her certification as a Dental Assistant from Venice Skill Center, graduating in 2007. She did her internship with Dr. Picard and has been working with the practice since that time.

Alison Kaufman, Registered Dental Hygienist (Wednesday)
Alison graduated from the University of Southern California with a Bachelor of Science in Dental Hygiene in 2005. She loves living and working in Los Angeles and her goal is for all of her patients to keep healthy smiles for life!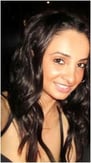 Julia Oriova, Registered Dental Hygienist (Thursday)
Julia has over 8 year of dental office experience. She started her dental profession as a front desk administrator at the age 17. Since than she has gain experience as a dental assistant and move on to becoming an excellent dental hygienist. Julia graduated Concorde College and received an Associate degree as Registered Dental Hygiene in 2010. In 2013, Julia continued her education and received Bachelors in Healthcare Administration. She is a proud member of the American Dental Hygiene Association. Julia is experienced in many aspects such as general, orthodontics, and pediatric dentistry. Julia is known for her gentle touch and outstanding people skills. Her main goal is to maintain a great, confident healthy smile for all her patients
Rebecca, Dental Hygienist (Monday, Tuesday and Friday)
Rebecca obtained her bachelor's degree from UCLA and continued to West Los Angeles College to complete her education in Dental Hygiene. She has been practicing dental hygiene since 2009 and is a member of the American Dental Hygienists Association. In addition, she furthered her education with a certification in laser treatment. She is highly knowledgeable, caring, friendly, and enthusiastic about her career. Rebecca places a top priority on communicating with her patients about their oral health and is an advocate for preventive solutions. She prides herself on providing gentle dental care, while maintaining a detail-oriented approach. In her spare time, she enjoys spending quality time with her family, traveling, and cooking.