West Los Angeles Dentist Larry Picard DDS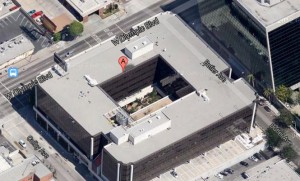 Welcome to our West Los Angeles Dentistry website. Dr. Larry Picard has been dedicated to bringing his patients state-of-the-art dental care. His special expertise as a cosmetic dentistry including dental implants means he can give you a beautiful, healthy smile. Dr. Picard is currently rated one of the top dentists in Los Angeles. Check his reviews on Yelp, Zocdoc, and Yahoo Local.
West Los Angeles Cosmetic Dentistry For a Great Smile!
Dr. Picard is a preventative dentist who will tell you that dental cleanings & exams are the first step to proper oral health. Procedures such as porcelain veneers, dental crowns, implant crowns, dental fillings, teeth whitening and Invisalign® Orthodontic Treatments are some of the cosmetic dentistry options for you.
Do You Have Gaps In Your Teeth? We can help you get that perfect smile! Read more about Gaps in your teeth or Black Triangles

Our Commitment to Excellent West Los Angeles Dental Service:
Honoring your time – wait time never over ten minutes
Keeping on top of the latest dental education and procedures
Taking the time to educate you on your options and helping you make informed, pressure-free decisions
Working with you financially, from filling out all insurance forms and submitting bills to insurance for you (and billing insurance before billing you), to giving you flexible payment options if you need them
Friendly staff who remember you and treat you with genuine respect and warmth
While we pride ourselves on keeping your wait time to a minimum, we also want all of your time with us to be comfortable and convenient. Feel free to enjoy our:
Water infused with fresh fruit or cucumber
Complimentary fresh fruit
Current, popular magazines
Free Wi-Fi
Se habla espanol
West Los Angeles dentist Larry Picard is located just a few miles from Santa Monica, Century City and Westwood. The entire team is here to exceed your expectations. Our staff can help you develop a treatment plan customized to your dental health goals.
Dr. Larry Picard Explains Why He Became A West Los Angeles Dentist